Here4U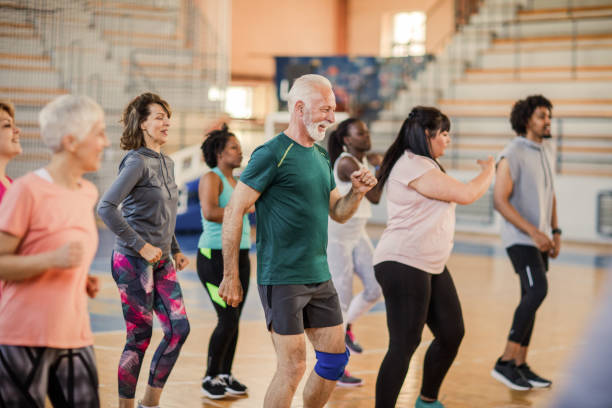 Here4U is a health and wellbeing initiative for Trust staff designed to help staff feel more valued by Belfast Trust and also give everyone the opportunity for exercise, relaxation and enjoyment.  Here4U is part of the Trust's wider BWell initiative.
Here4U offers an extensive range of free activities and events to staff, to address physical, emotional and mental health and wellbeing.  The steering group is chaired by Lead Chaplain Derek Johnston and administration by Vivien Lovell, Health Improvement Team with members from HR, Arts in Health, Bereavement Coordinator, Health and Safety, Staff Care, PCSS and others.
Activities are launched in September, January and April each year.  We regularly evaluate the activities we offer, and consistently hear that staff have found the different activities and events very informative, great fun, good for mental & physical wellbeing and enhance a sense of individual and corporate value and belonging.
​​​​​​​The Range of Weekly Classes includes;
Boxing & Choir
Tabata & Dance
Football & Guitar Lessons
Photography & Pilates
Yoga & Zumba
Other one off events
For queries contact: here4u@belfasttrust.hscni.net
Due to Covid restrictions, some activities have not run face-to-face, while some have been facilitated online. Future activities will likely be a mixture of both.
Here4U Booklet
Here 4 U have also developed a comprehensive support booklet for staff
This booklet contains a wide range of health and wellbeing support services available to staff – ranging from bereavement to cancer to Trade Union support.
Staff Testimonial:
"I just wanted to let the team know how helpful the Here4u classes have been for me. I was off for many months with post-covid issues and wanted to do something for my brain and my body to be able to return to work. Vivien suggested choir and Pilates with Elaine Mc Farlane. These have been so important every week since January in helping me get stronger and learn how to destress regularly. Particularly Elaine's class was at just the right level for me [as I had lost a lot of muscle strength over the past year ] help with breathing and working the muscles and relaxation each in good proportion. I hope I will be able to join her classes again after the summer break. I am back at work since May and so far, so good…trying to keep up some exercise when I can".
HERE4U ACTIVITIES REGISTRATION
HOW TO REGISTER: Here4U Advert September 23
The new terms are advertised in January, April and September – if you want to take part in any of the activities, registration is essential. Please note that demand for places can be high so please do not register unless you are willing and able to attend regularly as this can deny opportunity for others to attend. If you are applying for more than one activity, please list them in order of preference. Second, third and fourth preferences are only given if the first preference is unavailable or there is a place in those particular classes.
Your registration form will be processed promptly and a confirmation email will be sent to those who have been allocated a place. If you do not receive a confirmation email, please rest assured your details will be logged on the waiting lists for each class. The class attendances are closely monitored on a weekly basis and places are filled from the waiting lists, should someone drop out of class.
HERE4U ACTIVITIES ADVERT Term 3 23
Please save the registration form before you can fill it in, then email it to:
At this time, due to Covid-19 restrictions, Here4U activities will be limited to online classes (with the exception of Football and Boxing) until restrictions are lifted and it is deemed safe for face-to-face classes to resume.
Please log on to the BWell Site regularly as we hope to advertise stand-alone classes throughout this session.